Prairie Edge welcomes new facilitator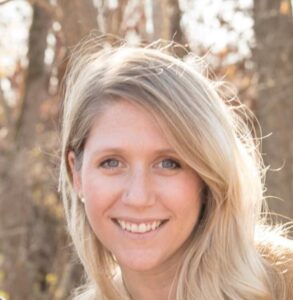 Jillian O'Rourke is thrilled to be joining the Prairie Team as the Building Facilitator at Edge. She just completed her 10th year in education, most recently with GWAEA as a Special Education Consultant. She is most excited for being a part of a school team again focused on supporting student outcomes!
She enjoys playing outside with her kids and seeing them experience new things at the Children's Museum.  Jillian is working on her Masters in School Leadership, so spends much of her free time reading and learning.  She also has a love for coffee, chocolate and country music.
Jillian is looking forward to collaborating with students, families and colleagues to continue to support student growth and wellbeing!